Uncategorized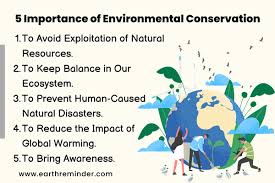 Environmental Conservation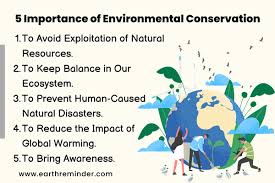 This is an open letter to the world, it's hot out here. The weather is always to its extreme later and there are reports there would be more natural disasters. It's imperative that we all should work together to do something….
We should care about environmental conservation because we have to Avoid the Exploitation of Natural Resources …. simply because our livelihoods depends on it. For example trees are important because they provide oxygen, improve air quality, climate amelioration, conserving water, preserving soil, and supporting wildlife. During the process of photosynthesis, trees take in carbon dioxide and produce the oxygen we breathe. So we all need to be planting trees.
We need to keep the Ecosystem Balanced because life as we know it would be over. Everything has a purpose and all living organisms and non living organism depend on each other to survive. Without algae there be no fish, without fish some animals and us humans would be extinct and without us there be no life on earth…
Franky to stop Human-created disasters because why should we suffer things that we can avoid. Use safe infrastructure (i.e., replace lead piping). Create policies to monitor and enforce safe storage of hazardous materials and chemicals. Implement plans that outline immediate response procedures in the case of a disaster. Design a long-term contingency plan for mitigating man-made disaster effects.
Lastly but no least reduce the impacts of Global Warming. Reducing short-lived climate pollutants will prevent millions of premature deaths each year from air pollution and climate change. A warmer climate increases public health challenges like heat-aggravated illnesses, vector borne diseases, and decreased access to safe water and food.
What can you do?
Save energy at home. Much of our electricity and heat are powered by coal, oil and gas. …
Change your home's source of energy. …
Walk, bike or take public transport. …
Switch to an electric vehicle. …
Consider your travel. …
Reduce, reuse, repair and recycle. …
Eat more vegetables. …
Throw away less food.