Uncategorized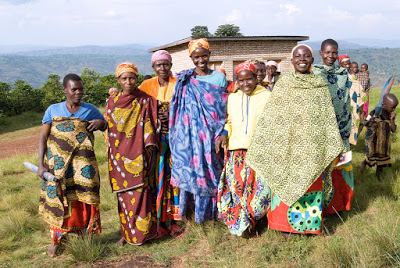 EFFECTS OF CLIMATE CHANGE ON WOMEN -Commemorating the International Women's Day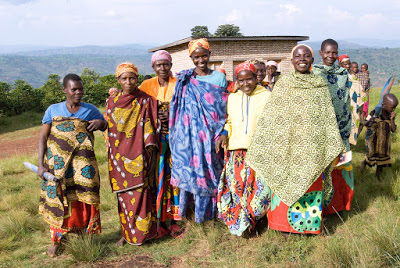 The world today is witnessing an era of
man-made climate crisis; this will continue to make humanitarian crisis and
gender inequality to become worse. Climate change is a global challenge;
climate report in 2017 says that 18.8 million people are displaced because of
climate related disasters and it burdens life on earth but not equally. This
global challenge is a not just an environmental issue but also a social and
inter generational injustice.
Women bears
the brunt of climate change because they are the majority of the world's poor
population, the rate of inequality, discrimination and marginalization
experienced by this women are amplified by the climate catastrophe.
According
to Hindou Oumarou Ibrahim – an expert in how indigenous people particularly
women adapt to climate change.- at the World Economic Forum Sustainable
Development Impact Summit this year. Speaking on the Shrinking of the Lake Chad
and the Impact a warm planet is having on communities across Africa.
"It's
the Issue of Survival, It's not the issue of economy or power, and it's the
issue of life of hundred million people that depend on it."
"We need solutions, we don't have time, it's
now the time for action and immediate action for those people who are getting
impacted who didn't create this climate change".
Lake Chad
is located in the Sahel region in the vast semi arid part of the Sahara desert,
this area is a particularly drought sensitive zone. Data from NASA Earth
Observatory and other sources have shown the extent at which this great lake
has dramatically declined in size in the last half century.
More than
30 million people across this region where the lake is located has been
affected as it supports Irrigation of farm lands, fishing and economic activity
both in Chad and its neighbours Nigeria, Niger and Cameroon.
This
implies that for a shrinking lake the men in these communities will have to
move out in search for green pastures to big cities or across the desert to
Europe when the lake can no longer sustain them and their families. This has
lead to an increase both in Internal and external migrations, violence and
terrorism and other social instabilities.
Women and
Children in turn are over lade
ne
d
with the burden to fill this vacuum left by the men and are force to maintain
food security and other resource
s

need to live. At extreme cases some women are involved in strenuous jobs that
affect their health; they force their children into early marriage and child
labour, prostitution, child trafficking and behaviours that are not morally
accepted.
Climate
change and environmental degradation represents a great threat to achieving the
SDGs goals. They have great impact on health, food security and finances.
Traditionally,
women in Africa have a role to play in agriculture, nutrition and other
important roles, as they are fit to find solutions that will prevent further
damage and adapt to the climate change.
The first
step towards tackling this challenge is Education, for women to be involved in
the fight against climate change; they have to be armed with the right tools
that will enable them reach the highest level in decision making so they can
adapt to this challenge.
Equipping
women with leadership, entrepreneurship and life skills to a green economy
through education will have a sufficient impact. Studies have shown that well
equipped women are effective in their communities and protection of the
environment as they will

pursue more su
stainable
future for their
communities.
Therefore,
women are in the front-lines of climate action, by increasing education they can
be less vulnerable during climate disasters as educated women can access and
share skills and knowledge need to mitigate the effects of resource constraints
and climate change related crisis.
"Educate a woman, you change the world"
"The best way to save the environment is educating women"
"The beautiful thing about educating a woman is that no one can take it
away from her"
By Nwachukwu Promise Chris
– Nwachukwu
Promise Chris is an IT analyst, Environmental Activist, Member of the Extinction Rebellion, Member Friday's for the Future and the Convener/Founder
of the Green Promise Initiative an Organization that is on a passionate journey
to inspire environmental consciousness and change.He is passionate about nature and believes that the connecting back to it will solve the current environmental crisis the world is facing. You can reach out to Green Promise
Initiative on info@thegreenpromise.org